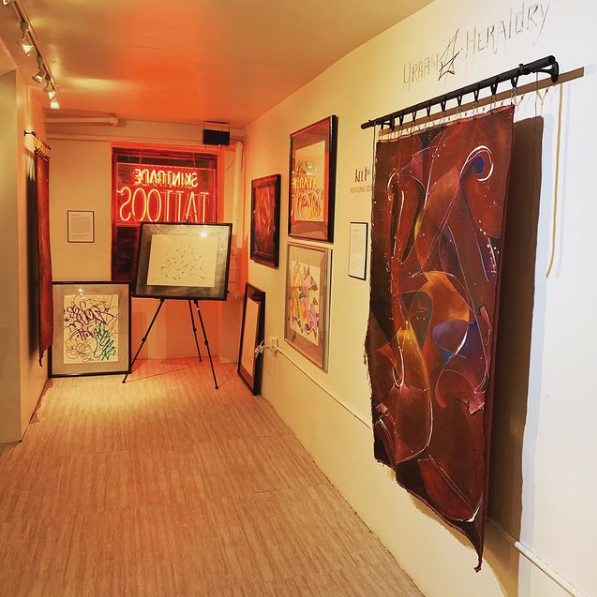 Located in in the pocket of Hells Kitchen & Hudson Yards.
Our gallery is just below street level bringing you the underground feel still while transporting you into the Graffiti realm. Featuring several of New York's Original Graffiti Writers like Kel , Mare 139, Bill Blast & more ! 
The graffiti writers of New York City started by the trains, including subway cars and areas under the tracks. Their main goal was to see how many places they could "bomb" with their signature. This illegal act became popular among working-class teenagers, specifically the Latinos and African Americans in Washington Heights, the Bronx, and Brooklyn. Even though graffiti was male dominant, some females were involved too.
As graffiti art became more developed, so did the escape methods of the artists. They started to plan everything very carefully to flee the scene of the crime without getting caught. Graffiti artists trespassed to their "canvases" late at night or early in the morning, making sure no one was around. Furthermore, some artists even obtained MTA uniform as their disguise to enter and leave smoothly. Working in groups started to become more common, having a lookout as the others painted. United Graffiti Artists and the Fabulous Five are examples of graffiti groups that evolved then. In addition, sketches were planned out in their "black books" to save time. These artists went above and beyond to plan every detail of their act merely to receive acknowledgment and "self-promotion" .
KEL 1ST . ONE LINE SERIES .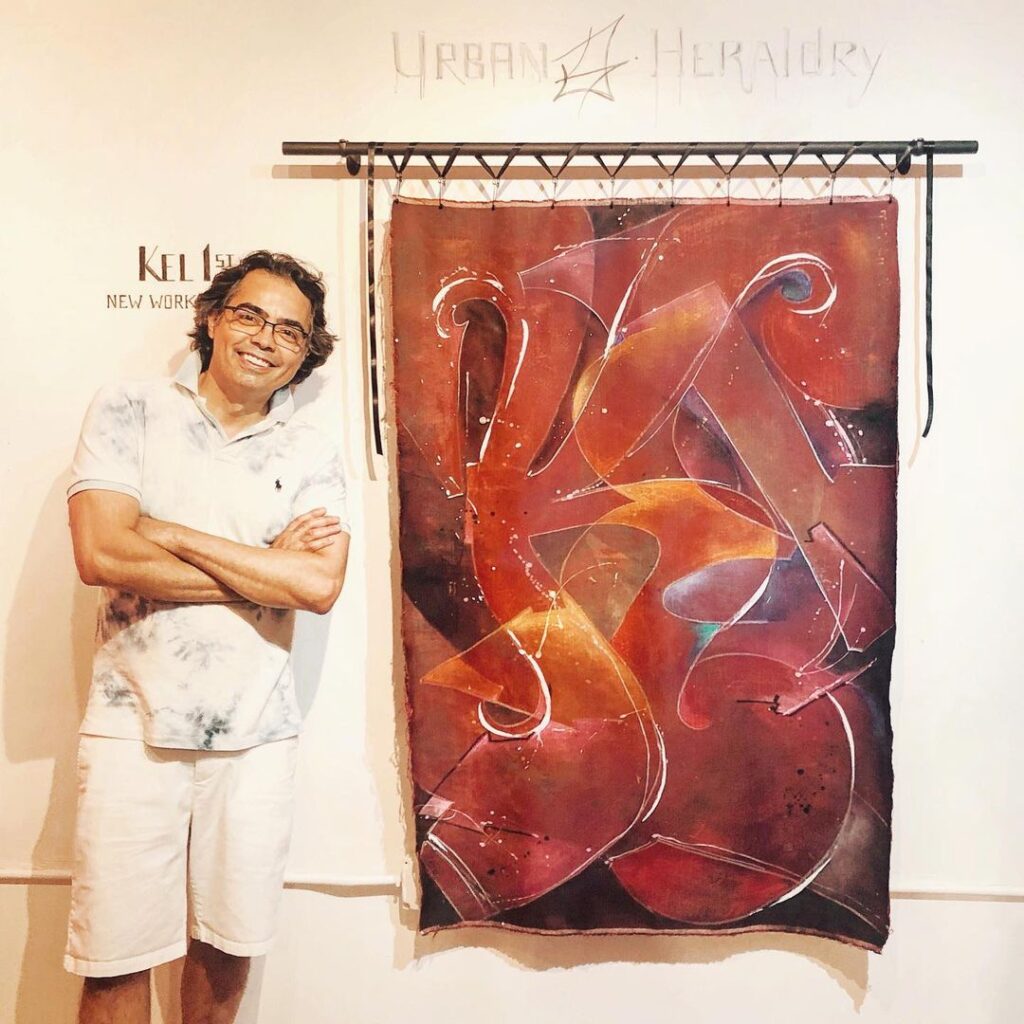 KEL 1ST & MARE 139 . ROCSTARS OF GRAFFITI . 2019